Midland & Odessa Area Pest Control Reviews
---
Read our reviews and see what customers have to say about us. Then pick up the phone and call us so we can help solve your pest problem!
Odessa Pest Control & Extermination
Read Our Pest Control Reviews in Odessa
Fox Pest Control provides pest control in Odessa and the surrounding areas. We take pride in providing exceptional customer service, and take to heart the feedback we hear from each and every one of our customers. Below you'll find our reviews, testimonials, and feedback from the home owners and businesses in Odessa we've serviced. If you need a Odessa exterminator, contact us today!
Great...still can't get rid of my ants, but I love the service.
Robroy Mcdonald
October 29th, 2018
Good. friendly and knowledgable
Tara Woods
June 26th, 2018
Great. Arrived on time and took care of everything quickly
Alex Tikhonenko
June 26th, 2018
All of your employees are super nice and do a great job thanks for your service
Awesome. Answered every question with details and pictures. Very friendly and quick. The few bugs I have seen are dead. What I love the most is I don't feel like I've been sold some long gimmicky contract. And being a former salesmen that's the key to an outstanding company. Hats off to you. I will definitely be recommending you to everyone I know. I am also going to give positive reviews on all the big review sites. Thank you so much for being good honest people.
Great
Rochelle Mayfield
February 21st, 2018
Good
Dana Floyd
November 2nd, 2017
Great service...Alex always does a great job!
Les and Caryl Burke
June 27th, 2017
Good and courteous.
Cesar And Veronica Ramirez
June 6th, 2017
Always professional. I like the call to let me know the day before coming. Always pleasant on phone if I need to reschedule.
Toni Mcdaniel
June 1st, 2017
I like that we can get it fixed in between if something is wrong. The computerized calls are ok but somewhat a problem with us since we have pets and jobs so we usually have to call back to make our appointment a little more to our needs. great service overall!!!
Dawn Abbott
April 14th, 2017
I like the service but would prefer to have service less often, maybe once every 3-4 months.
Robert & Linda Lindsay
March 20th, 2017
Excellent technicians and great communication. Eloy did a great job!
Chris Holcomb
February 21st, 2017
Our Guarantee
---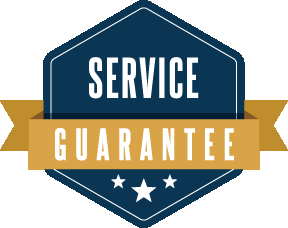 Fox Pest Control guarantees its treatment plan. If for whatever reason you have any new pest problems or other covered pests, we will treat at your convenience and at no additional cost to you.

The barriers we put in place to protect your home and family against pests will naturally break down over time. This is why over the course of the year we will regularly reapply treatments as well as re-inspect for new conditions, avenues and sources of pests to ensure your home is protected. For more details on our treatment schedule read our Home Protection Plan page.

Your home is your largest investment.
Let Fox Pest Control protect it against pests!



COUPON $50 Off
Get COUPON $50 OFF Annual Pest Control Service With This Internet-Only Offer